Ford and Tesla have announced a partnership that will grant Ford electric vehicle (EV) owners access to Tesla's Supercharger network. Starting next year, Ford EV owners in the United States will be able to use...
Read More >>
Commercial EV charging stations are becoming increasingly important as the adoption of electric vehicles (EVs) continues to grow. These charging stations offer significant benefits for businesses, including increased customer engagement, cost savings, and improved sustainability. Below, we'll explore the various benefits of commercial EV charging stations and how they can help businesses stay ahead of the curve in the transition to a cleaner, more sustainable future.
Customer Engagment: Attract and retain customers with convenient commercial EV charging stations
Cost Savings: Reduce dependence on fossil fuels with commercial EV charging stations and lower energy costs
Sustainability: Make a positive impact on the environment with commercial EV chargers and enhance your brand image
Revenue Generation: Generate new sources of income with commercial EV charging stations through charging fees.
Vetted EV Charger installers
Throughout its 29 years history CyberSwitching has worked with over 180 clients and deployed more than thousand projects all over the country and in Canada. Here you can find a list of EV Charger installers and Electrical Contractor firms we've worked and highly recommend to others to work with too. All of these installers are TOP rated installers in their service areas.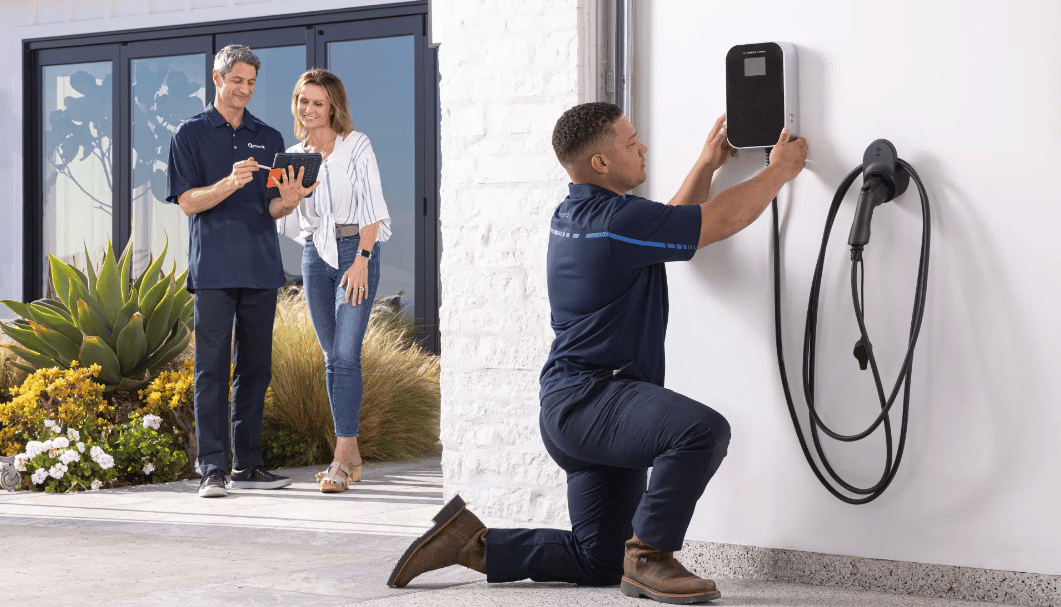 Having trouble? Find the answer to your query here. Don't hesitate to contact us!