Electric vehicles (EVs) are a great investment for mobility, they consume less power, use energy more efficiently, and release fewer or no CO2 or greenhouse emissions. Whether you are looking to charge an EV with renewable energy or regular power from the grid, it is important to have the best level 2 EV charger.
A Level 2 car charger is highly efficient since it can juice up the battery of an EV in less time than regular chargers, allowing EVs to be road-ready in just a few hours. In this article, we answer some of the top questions regarding Level 2 electric car chargers and explain why they might be the best option for you.
The Fundamental Difference Between Level 1 and Level 2 Chargers for Electric Cars
Level 1 and level 2 charging stations are entirely different. The most fundamental difference between them is their rated power, level 1 chargers go as high as 2kW, while the level 2 charging station delivers up to 7kW for residential applications or up to 19kW in commercial ones. This results in level 1 chargers taking up to 50 hours to charge an EV, while level 2 EV chargers do it overnight or in just a few hours.
The different rated power is the result of both EV charging stations operating at different electrical parameters (voltage and current). Level 1 EV chargers operate at 120V and deliver a current of up to 16 amps, while a Level 2 charging station operates at 240V and delivers a current of 30 amps for most residential applications and up to 80 amps for commercial ones. 
Best Level 2 EV Chargers: Our TOP
ChargePoint – Home Flex EV Charger
Figure 1: ChargePoint Home Flex EV Charger
Advantages

Disadvantages

Highly variable power output
Wi-Fi connectivity
Monitoring & control via the ChargePoint mobile app
Robust Nema 3R casing
Ample smart features

Slightly more expensive than other chargers on the list
The ChargePoint Home Flex is a 240V level 2 charger featuring a variable power of 3.7kW up to 12kW. This EV charger manufactured by ChargePoint, one of the leading companies in the EV charging industry, features an ENERGY STAR and UL certification.
This EV charge is rated for indoor/outdoor usage with a NEMA 3R rating (similar to IP14), making it a suitable choice for both enclosures. Charging with the Home Flex can be monitored via the mobile app, you can also use smart features like schedule charging, receive charging reminders, and even control it over Alexa voice control.
Cyber Switching – CSE1
Advantages

Disadvantages

Variable power output range (3.5-11.5kW)
Multiple smart features
Solid electrical protection
Wi-Fi, LAN and 4G connectivity
Monitor & control via the AmpUp app
Cyber Switching is one of the most interesting options for a level 2 EV charging station thanks to its flexibility. Not only it features multiple charging output options, but it has features that have been designed for commercial applications and that can be adapted for home use with excellent performance.
Some of these features include the pre-commissioned AmpUp integration software which allows for a full real-time monitoring of the EV charging process on a remote basis. Moreover, this integration allows for EV charging schedules and load management adaptation to fit Time-of-Use electricity tariffs available in multiple jurisdictions. Features that maximize savings in the long term.
  Enel X – JuiceBox 40 Smart EV Charging Station
Figure 2: Enel X JuiceBox 40
Advantages

Disadvantages

Wide voltage range
Numerous smart features
Rated for indoor/outdoor usage
Compatible with off-peak schedule
Mobile/web connectivity
Long cable (25 ft.)

More expensive than other level 2 charger options in the list
The ENERGY STAR certified Enel X JuiceBox 40 Smart EV Charging Station is one of the best wall-mounted EVSE rated for indoor/outdoor usage. This 110 – 240 volt car charger can deliver from 4.4 up to 9.6kW to charge your EV battery.
The JuiceBox 40 features a detailed monitoring system that measures power, energy, voltage, and current. It also includes smart charging features, including scheduled charging, Time-of-Usage charging, online/offline status, and more. All these features can be accessed via the internet using the mobile app or web-based desktop portal.
 Grizzl-E – Smart
Figure 3: Grizzle-E Smart
Advantages

Disadvantages

Compact & robust design
Various smart charging features
Great compatibility with smart charging mobile apps
Robust electrical protection
Versatile mounting system
Resistant to water & fire
Up to 5 years warranty

Charging cable in the level 2 electric car charger is heavier and bulkier than most
The Grizzl-E Smart is a heavy-duty, compact, and robust smart EV charger designed with smart charging capabilities, found among the best level 2 EV charger models. This 240 volt charging station delivers a variable output going up to 40 amps or 10kW.
The high performance is backed by UL and ENERGY STAR certifications. This smart EVSE features an IP67 aluminum casing resistant to water and fire, additionally, it includes protection against over-current, over-voltage, ground fault, and over-temperature.
The Grizzl-E Smart EV charger connects to the internet over Wi-Fi and can be used with any OCPP 1.6 app. The charger features all OCPP 1.6 smart commands, including remote monitoring, schedule charging, charging profiles, and more.
 Blink – HQ 150
Figure 4: Blink HQ 150
Advantages

Disadvantages

Includes delay charging
Aesthetically pleasing design
Robust NEMA 3R casing
Long charging cable (25 ft)

Limited smart features
No remote monitoring
Last but not least is the Blink HQ 150 240V EV charger, one of the easier-to-manage and more aesthetically pleasing EV chargers on the list. The Blink EV charger features a standard power rate of 7.68kW, suitable for overnight EV charging.
Featuring a NEMA 3R/IP14 protection rating, this EV charger is suitable for indoor/outdoor usage. This EV charger does not include a Wi-Fi connection or smart features, but it has a delay (similar to schedule charging) feature and delivers a great performance, making it one of the best level 2 charger models in the list. 
Wallbox – Pulsar Plus Level 2 EV Smart Charger
Figure 5: Wallbox Pulsar Plus
Advantages

Disadvantages

High power output (Up to 22 kW)
Dynamic load balancing
Various smart features
Wi-Fi & Bluetooth connectivity
Compact design for a level 2 charging station

Short cable length (16 ft.)
The Pulsar Plus Level 2 Smart EV charger designed by Wallbox is a compact and capable option that includes excellent features and delivers great performance. The Pulsar plus 240 volt charger delivers 7.4kW with a Type 1 plug and up to 22kW with a Type 2 plug.
This smart EV charger features internet connectivity over Wi-Fi, scheduled charging, and smart load balancing. Wallbox even takes safety and durability to the next level by including DC leakage protection, IP54 rating, and IK08 protection rating.
Tesla – Gen 3 Wall Connector
Figure 6: Gen 3 Tesla Wall Connector
Advantages

Disadvantages

Variable power output
Wide smart features
Robust electrical protection
Relatively cheap cost
Wi-Fi connectivity
Monitor & control via the Tesla app

Only compatible with the Model S, Model 3, Model X, and Model Y
The Gen 3 Tesla Wall Connector is listed as one of the best level 2 EV charger options in the list, thanks in part to its highly variable power output that delivers from 2.88 kW (12 amps) up to 11.52 kW (48 amps). This charger features a 24 ft. long charging cable, a robust casing with IP55 protection, and a sleek design.
The only bad news for EV drivers not owning a Tesla is that this spectacular level 2 electric vehicle charger is reserved only for exclusive Tesla EV models. Users will be able to remotely monitor and control the charger via the Tesla mobile app over a Wi-Fi network, using a large number of smart features including power sharing, schedule charging, and more.
Electrify – HomeStation
Figure 8: HomeStation by Electrify
Advantages

Disadvantages

Integrated control in one account
Various smart features
Robust electrical protection
Durable encasing
Wi-Fi connection
Highly variable power output

Slightly more expensive than other chargers on the list
The HomeStation by Electrify America is an expertly crafted level 2 EV charger, manufactured by one of the best EV charging network operators in the country. Featuring a variable power output of 3.84 kW up to 9.60 kW, a long charging cable of 24 ft., and a NEMA Type 3R casing, it is one of the best level 2 ev charger options available.
This level 2 EV charger features smart features that include remote monitoring & control, schedule charging, multi-charger management, and smart home control with Alexa or Google Assistant. To control this and other HomeStation chargers, you can use the same Electrify America account you use at the Electrify America public charging stations.
Lectron – NEMA 14-50 Level 2 EV Charger
Figure 9: Lectron NEMA 14-50
Advantages

Disadvantages

Level 2 EV charger with portable design
Robust encasing with IP66 rating
ENERGY STAR certified
High power output of 9.2 kW

Simple design with no smart features
Limited electrical protection
Limited 1-year warranty
The Lectron NEMA 14-50 240 volt EV charger can be acquired in the 32 amps (7.6kW) or 40 amps (9.2kW) presentation. This is a simpler yet highly capable EV charger with a portable design, making it the best level 2 charger for road trips. This EV charger includes fault protection and real-time monitoring via the built-in screen.
ClipperCreek – HCS Level 2 EV Charging Station
Figure 10: ClipperCreek HCS Charging Station
Advantages

Disadvantages

Long charging cable (25 ft)
High power output (15.4 kW)
Versatile mounting
Robust NEMA 4R casing
Robust electrical protection
The ClipperCreek HCS is a smart EV charging station with real-time monitoring from the mobile app or website platform. This 240V smart electric car charger can be acquired in different presentations of 16 amps (3.3kW) up to 64 amps (15.4kW).
While it features limited smart functions, the ClipperCreek HCS charger is the best option for families with multiple EVs. Among the different smart charging features, you might find remote real-time monitoring, but power sharing is the one that matters the most. This charger is protected with a NEMA 4X design, suitable for indoor/outdoor applications. 
The Best Level 2 Chargers to Buy
After analyzing in detail the best level 2 EV charger models in this list, we conclude that the best options to buy are the Wallbox Pulsar Plus and Cyber Switching CSE1.
Wallbox level 2 electric car charger features an extremely compact design, but it will deliver a high power output of up to 22 kW, which is better than what any other charger offers. This level 2 charger is also suited for indoor/outdoor installations with IP54 protection and is ENERGY STAR certified. Features like power sharing and dynamic load balancing make it one of the best models out there.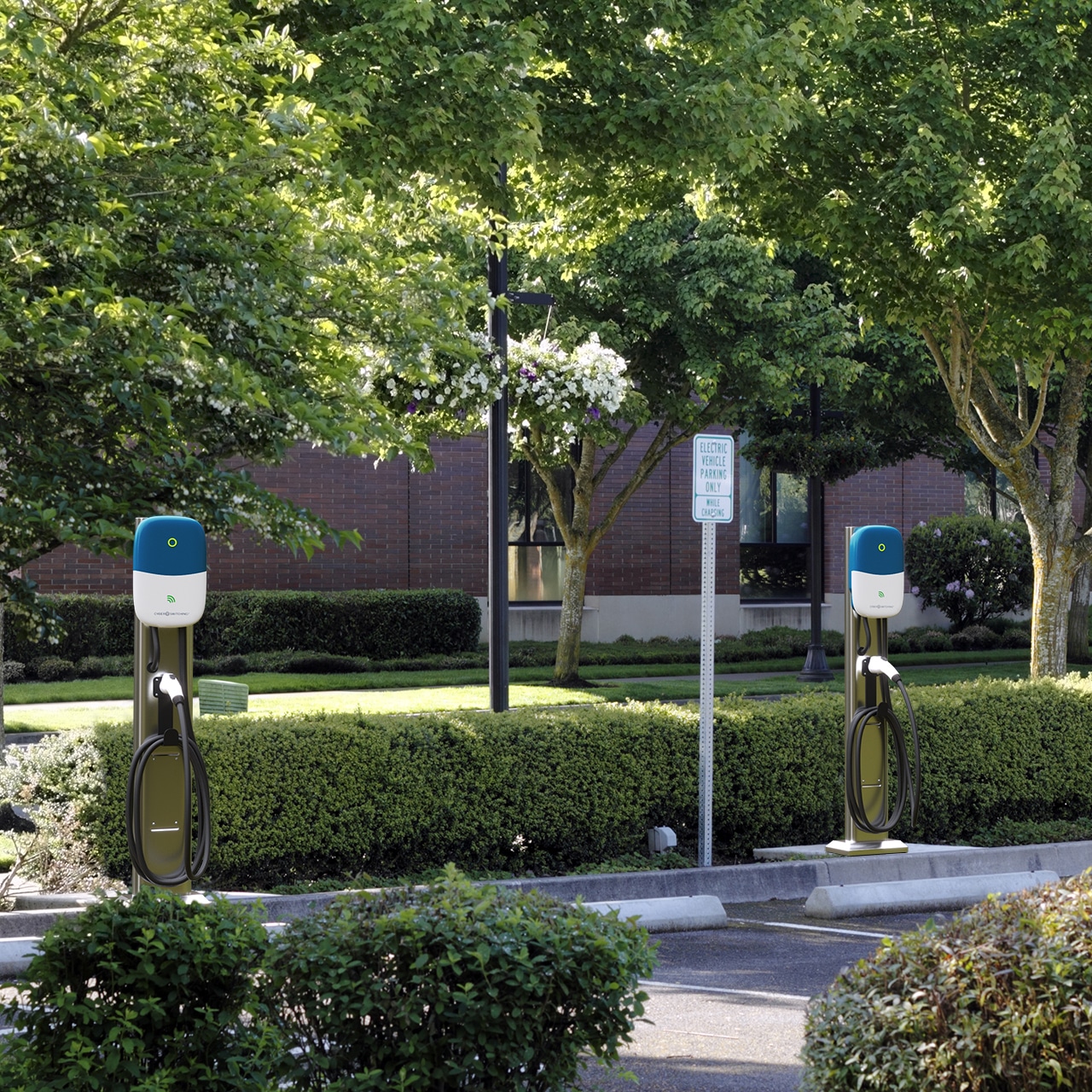 Figure 11: Installed Cyber Switching CSE1
Then as one of the best alternative options we have the Cyber Switching CSE1. A level 2 EV charger with a wide range capability suitable for both home and commercial EV charging applications.  This EV charging station will offer you everything you need going from remote monitoring, schedule charging, TOU load management and more. 
Comparison of The Best Level 2 EV Chargers
After reading about the best level 2 EV charger models in our curated list, you should be able to compare one level 2 electric vehicle charging station with the other. In this section, we compare each option so you will find the best level 2 EV charger for your home.
Tables 1 and 2 illustrate the different specifications for each charger in the list. Depending on what you are looking for, compare them until you find the right pick for you.
For instance, the most functional and powerful EVSE is the Wallbox Pulsar Plus, but the ClipperCreek HCS and Grizzl-E feature better electrical protections. Choosing the best option for you depends on what is the ideal EV charger for your home. 
What to Look for When Buying a Level 2 Charger
To get the best Level 2 EV charger that adapts to your charging needs, you should know what to look for. In this section, we explain some important aspects to consider when acquiring these chargers.
Cable Length
Most level 2 EV chargers are tethered (including a built-in charging cable), which is why considering the length of the cable should be an important factor. The charging cable should comfortably sit between the EV charging port and your EV charger. This will avoid the cable from being pulled and get damaged in the long run.
Smart Capabilities
While it is not imperative, acquiring an EVSE with smart capabilities can be of great help, since these can come in handy. Some smart capabilities include configuring the charging schedule for your EV, monitoring the charging in real time, and more.
Some of the best smart features that you might find are Power Sharing, Solar Smart Charging, RFID authentication, load management features with Time-of-Use optimization. Each of these functions improves the EV charging experience by granting you more control over the whole process.
Certified
Certified EV chargers ensure you get an EVSE in compliance with the National Electric Code (NEC) and the National Fire Protection Association (NFPA) regulations. Some important certifications include the UL certification (UL2594 and UL 2231-1), TÜV SÜD certification, EV Connect certification, or the ENERGY STAR certification.
Most certifications test EV chargers against safety standards and regulations, ensuring they comply with all standards, safety, and NEC regulations. ENERGY STAR even tests EV chargers against energy efficiency to ensure energy savings and lower Greenhouse Gas (GHG) emissions.
Outdoor Use
Not all EV drivers have enough space availability to charge the EVs indoors, which is why selecting an EV charger that is rated for both indoor and outdoor usage, can be of great help. Most EV chargers featuring an Ingress Protection (IP) rating of IP65 or IP66, are excellent for outdoor usage. This is an essential feature for commercial applications.
Nick Zamanov is a head of sales and business development at Cyber Switching. He is an expert in EV infrastructure space and he is an EV enthusiast since 2012, Since then Nick strongly believed that electric vehicles would eventually replace Internal Combustion Engine (ICE) cars.